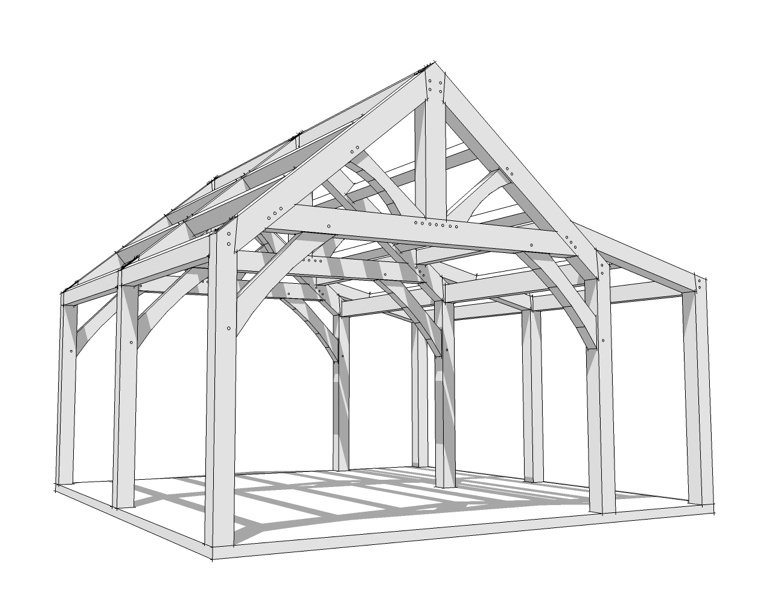 CUSTOM JOINERY
Brace mortise and tenon joinery harmoniously locks beams, truss, and structural components.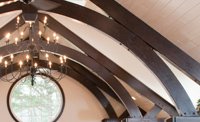 EXPOSED FRAMING
Maximize space and warmth with substantial exposed beams and solid log framing.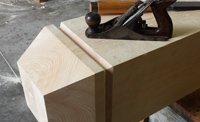 HAND CRAFTSMANSHIP
Raw log hand contouring creates precise angles and impressive natural wood grain presentation.
CUSTOM TIMBER FRAMES
OWNER DOUG BEILFUSS, IS COMMITTED TO ACHIEVING THE CLIENTS' GOALS – TURNING DREAMS INTO REALITY. WE USE A TEAM APPROACH TO ENSURE SUCCESS WITH ALL ASPECTS OF YOUR TIMBER FRAME PROJECT.
We have been building custom timber frame homes since 1997. Our projects can be found throughout the Midwest including Wisconsin, Minnesota, Iowa, Michigan, and Illinois. Custom Timber Frames new shop/showroom is located in Madison, WI.
Along with a crew of dedicated craftsmen, all projects, large and small, receive our total commitment to detail and customer satisfaction. Only the finest materials – traditional mortise and tenon joinery are used for each project. We offer full design and engineering services, handcrafted timber frames, custom woodworking packages, and SIP enclosure systems.
Custom Timber Frames takes a personal approach to every project. Benefits to working with us include endless design capabilities, inspirational structures, and long-term value (timber framing is one of the oldest building systems and is designed to last for generations).
TIMBER FRAMES
Our timber frames are handcrafted by a skilled group of craftsmen. Wood species include white pine, douglas fir, western red cedar, and reclaimed timber.
DESIGN
From the foundation to architectural detail, all successful projects start with design. Our team will work with you every step of the way.
ENGINEERING
We provide value engineering, interactive design, unique, individualized ideas, and cost-conscious plans.
MILLWORK
Our millwork designs compliment our clients' individual tastes and styles. Projects include staircases, trim, flooring, mantles and more.
SIP PANEL
We work with Enercept from Watertown, SD, an industry leader in structurally insulated panels (SIPS).
TRUSSES
Custom trusses for construction — standard and customized options for new home builders.
Midwest
Illinois
Indiana
Iowa
Kansas
Michigan
Minnesota
Missouri
Nebraska
North Dakota
Ohio
South Dakota
Wisconsin
East
Connecticut
Delaware
Maine
Maryland
Massachusetts
New Hampshire
New Jersey
New York
Pennsylvania
Rhode Island
Vermont
West Virginia
South
Alabama
Arkansas
Florida
Georgia
Kentucky
Louisiana
Mississippi
North Carolina
Oklahoma
South Carolina
Tennessee
Texas
Virginia
Mountain West
Alaska
Arizona
California
Colorado
Idaho
Montana
Nevada
New Mexico
Oregon
Utah
Washington
Wyoming