Making your Staircase a Feature in Your Home
Making your Staircase a Feature in Your Home
From modern style, to a traditional grand staircase.
Staircase is more than just a connection between floors and living spaces. Often, your staircase is a design feature of your home interior. Whether the staircase is the first thing you see when you walk into the home or a very last place you encounter, it can serve as a major design element or even a focal point. Often, redesigning a staircase can open up the entire floor-plan and instantly update your home.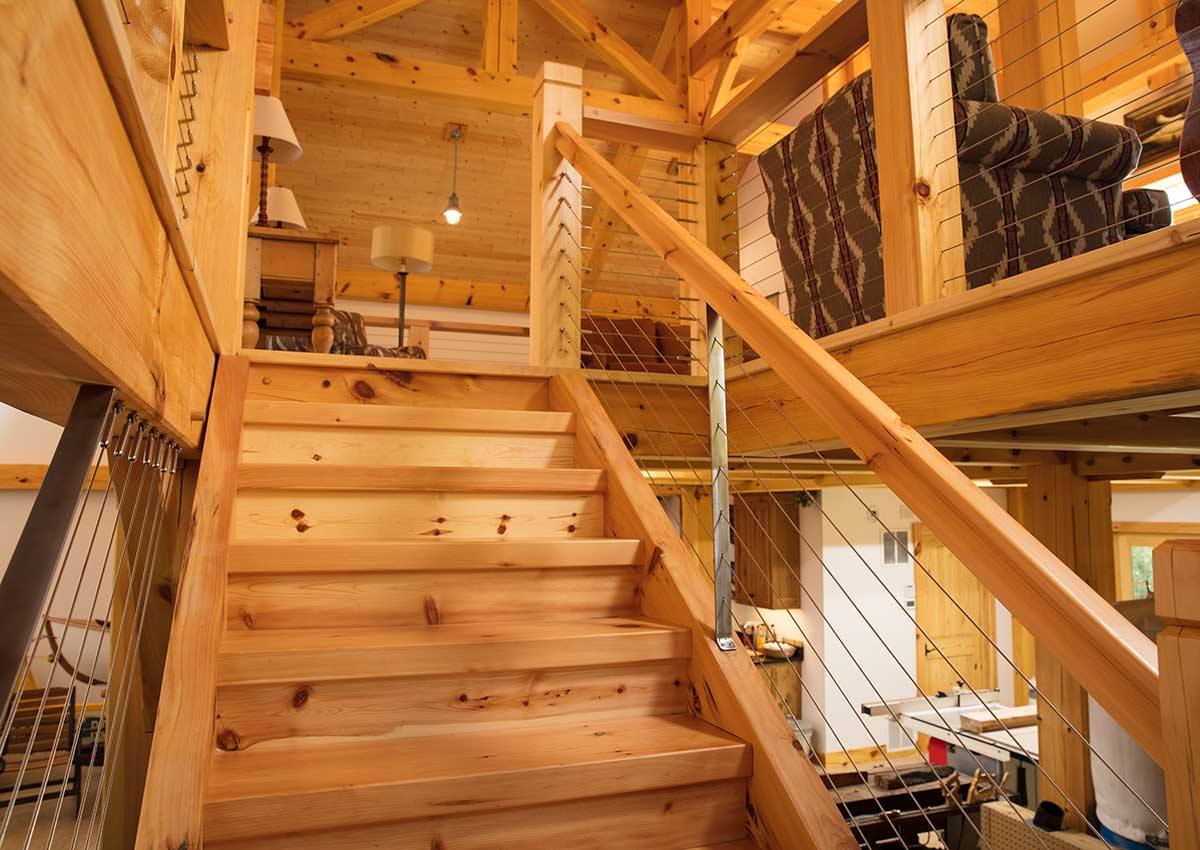 Connecting Spaces  |
Combining warm wood with a modern cable railing can instantly open up a space.
Specializing in timber frame design, our staircases focus on the beauty of wood. We often marry it with other materials to create unique looks for our customers.  Keeping open treads allows the two levels of the home to seamlessly connect.
The unique elements of timber framing create a timeless rustic charm, while using the bold, minimalist style of contemporary architecture. The renowned dependability of timber frame construction paired with the clean lines found in modern architecture trends guarantee excellence in both structure and artistry.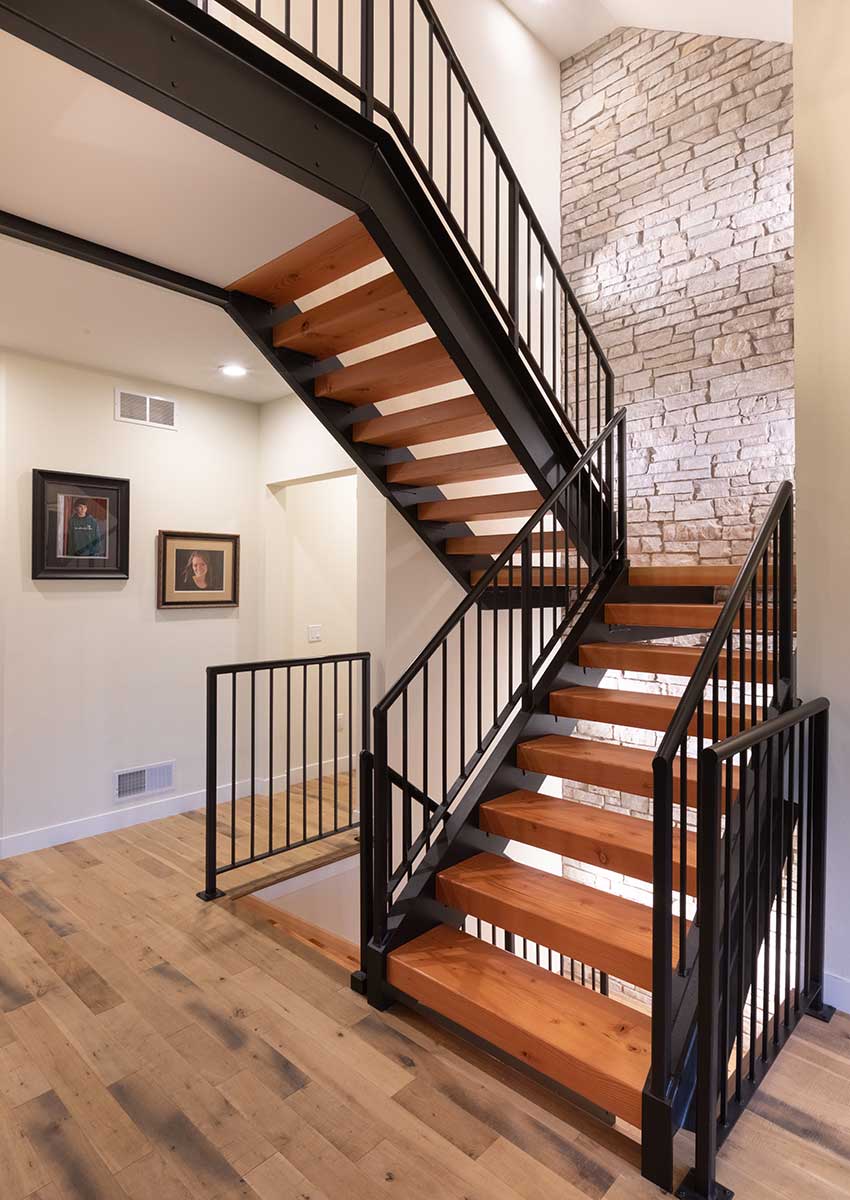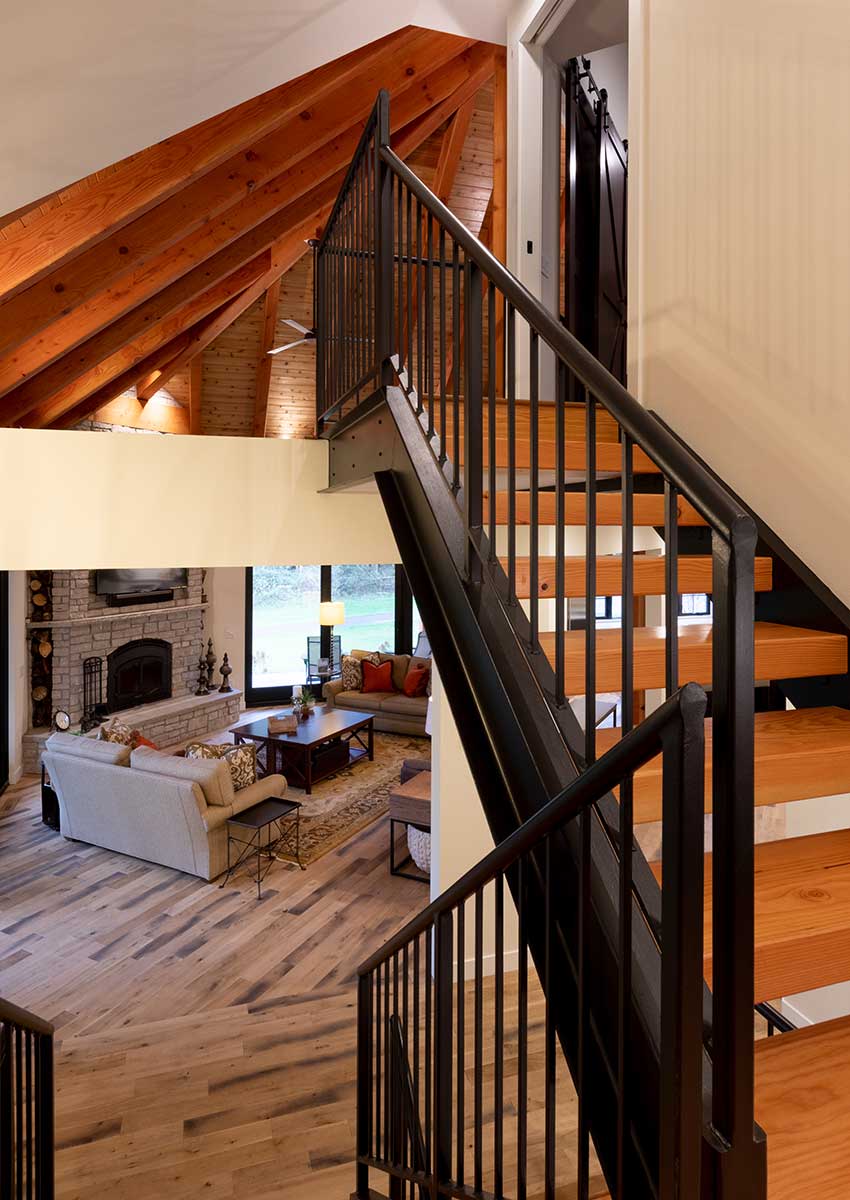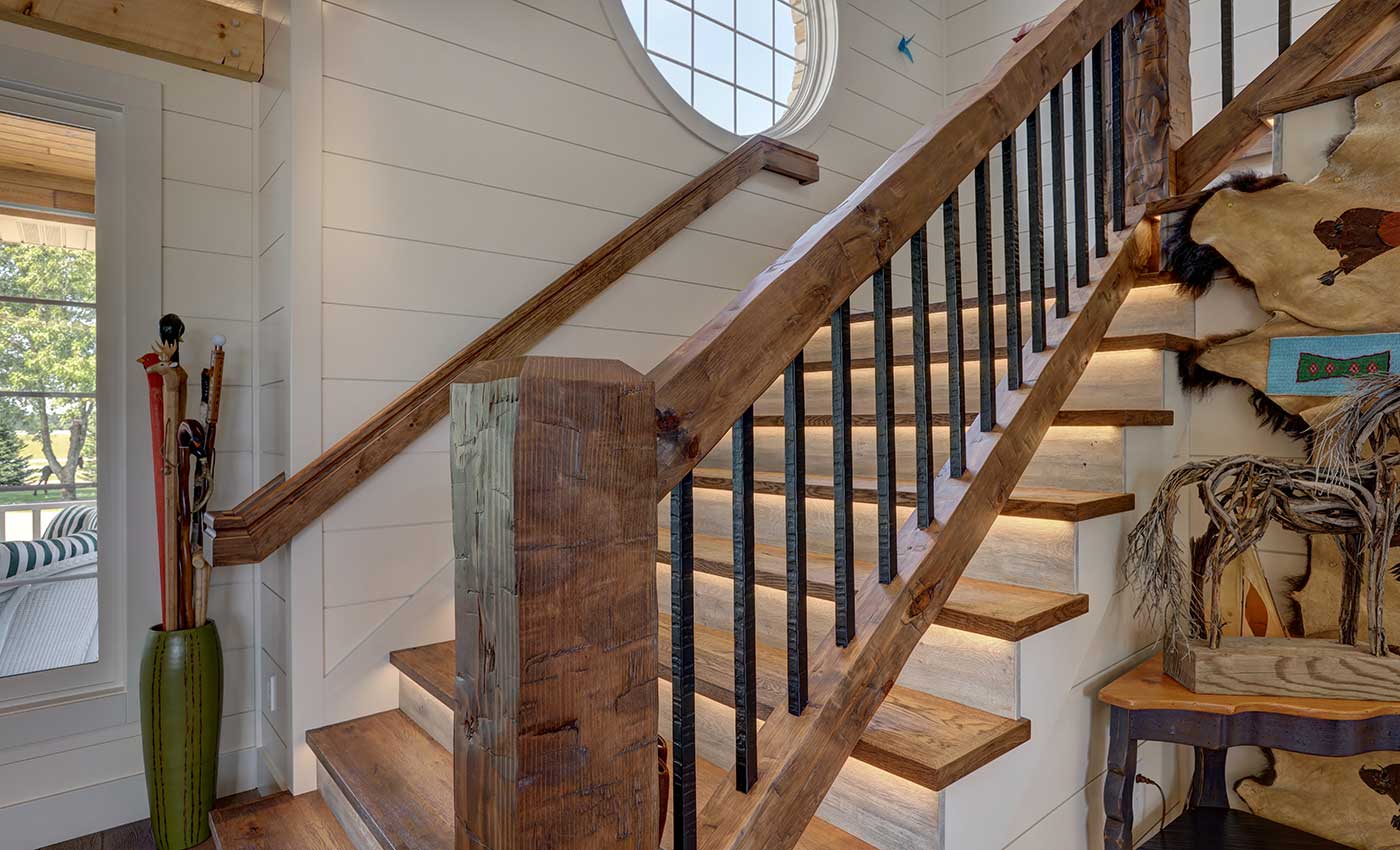 Custom Timber Frame  | Modern Meets Traditional
Our modern designs still feature their timber frame charm, as they seamlessly connect with the timber railings and posts.  Selecting the right color for your wood finish can add a layer to your staircase design.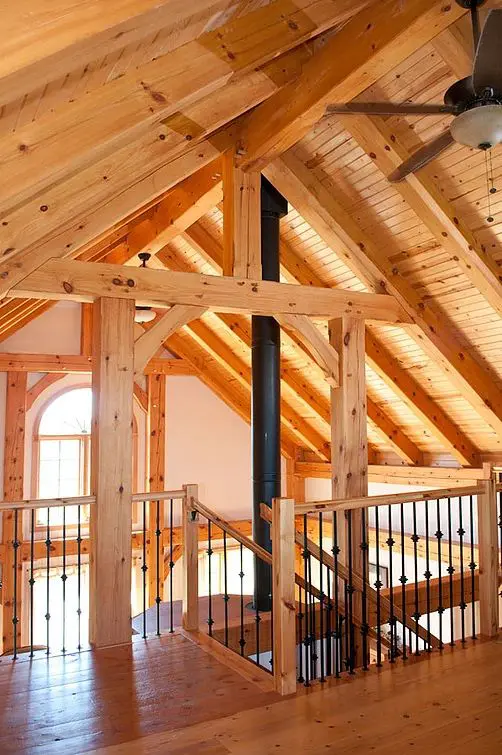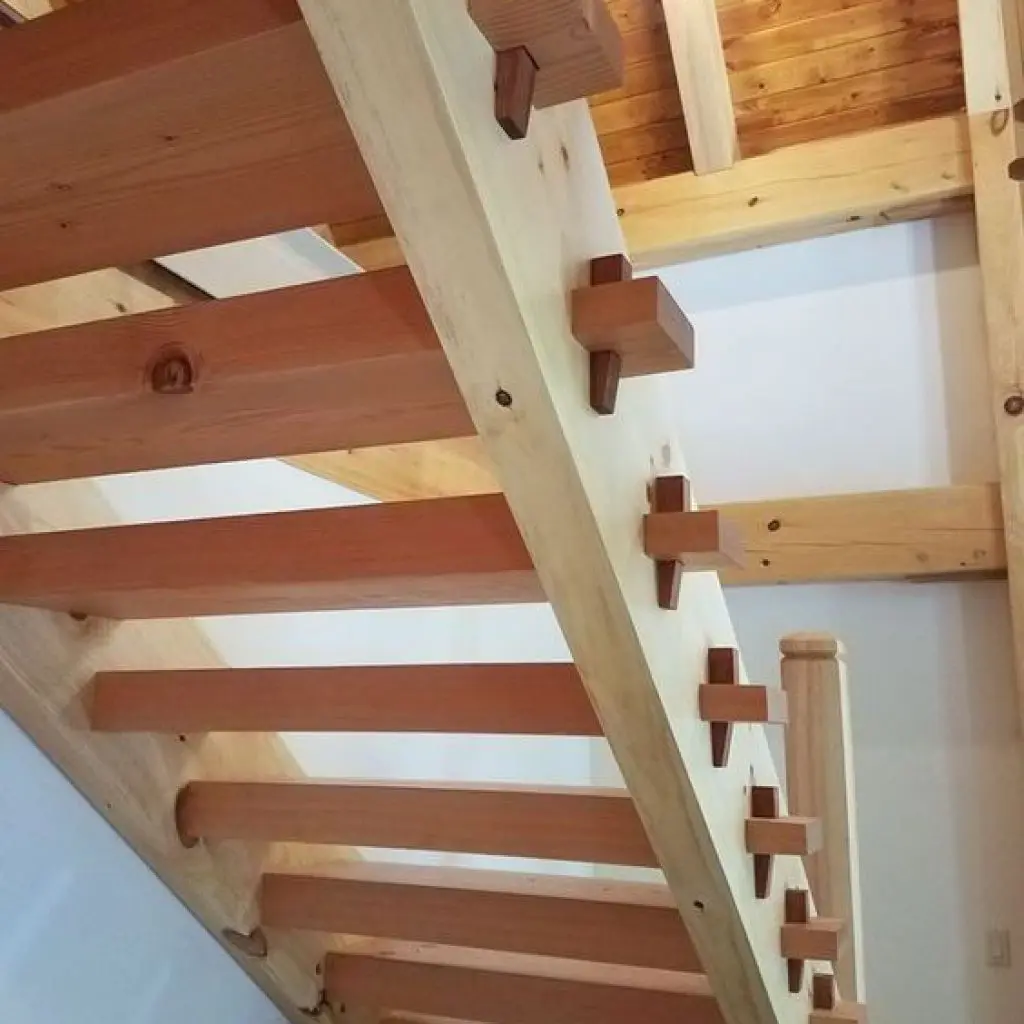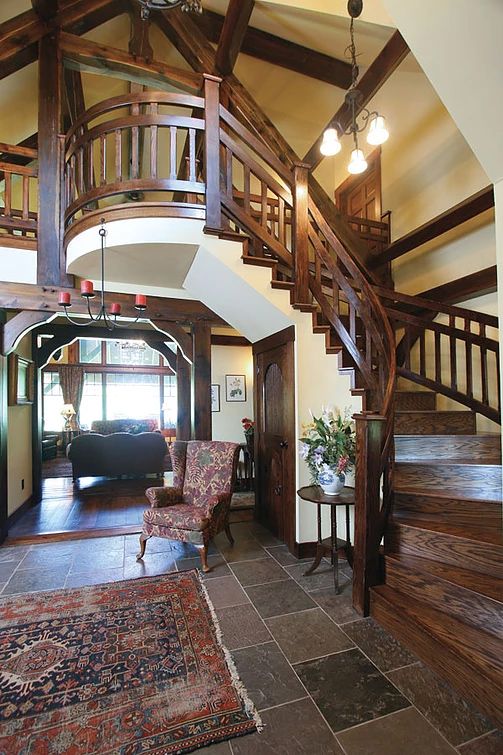 About Custom Timber Frames. Originating in Madison, WI, our design and fabrication facility is a craftsman's dream. It is where we handcraft raw logs into custom posts, beams and rafters to be joined together as the structural backbone for residential and commercial projects nationwide.
Utilizing various wood species, we hand select each log and work methodically until every truss or post and beam system is completed. Our structural framing expertise in nearly every construction aspect bring confidence to our team members and clients including architects, builders, homeowners. Contact us for more information about building your dream staircase.