Wisconsin River Front Timber Frame Home
Rhinelander Escape
A Wisconsin River Front Home
Project Goals
Our clients wanted a river front timber frame retreat in Wisconsin's Northwoods. With a spot on the Wisconsin River near Rhinelander, it all came together with a wonderful wooded lot for this forever home. Utilizing hand cut joinery and insulated (SIPS) panels, this energy efficient, perfectly sized home came into focus.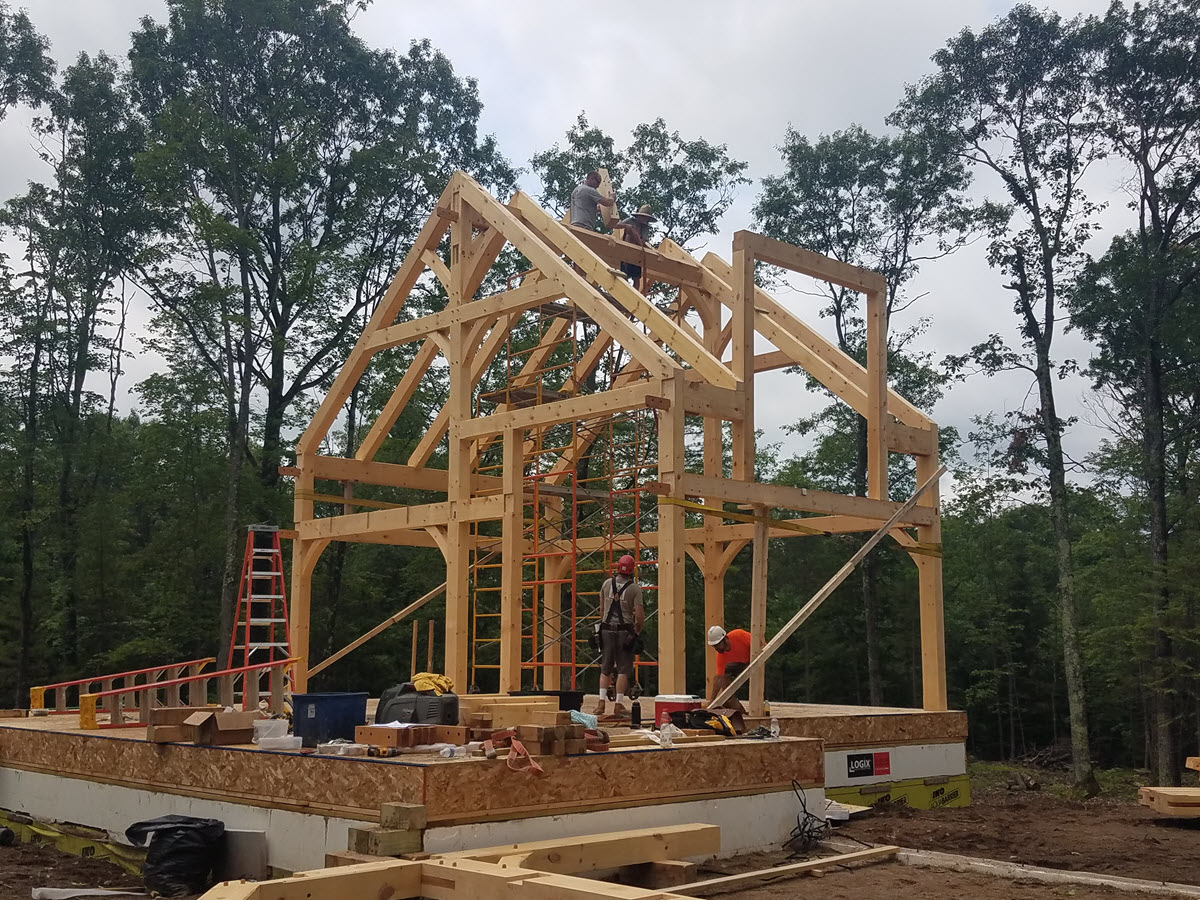 Open Air  |  Flexible Timber Frame Architecture
Efficient, big timber construction
Built: 2021
Location: Rhinelander, WI
Construction: Timber Frame and SIPS Panel
Partner Contractor: Ryan Larson Construction and Crew
Design Process
From the outset, our clients wanted a limited footprint with plenty of open spaces throughout this efficient floor plan. Our designer, Heather Geyman, worked with them to create a design that worked for the lot and the layout. For this particular home, we created a complete set of timber home building plans including 3D imagery to provide a peek into what each space might actually feel like in a finished environment. See more of Heather's Timber Frame Floor Plans on our design page.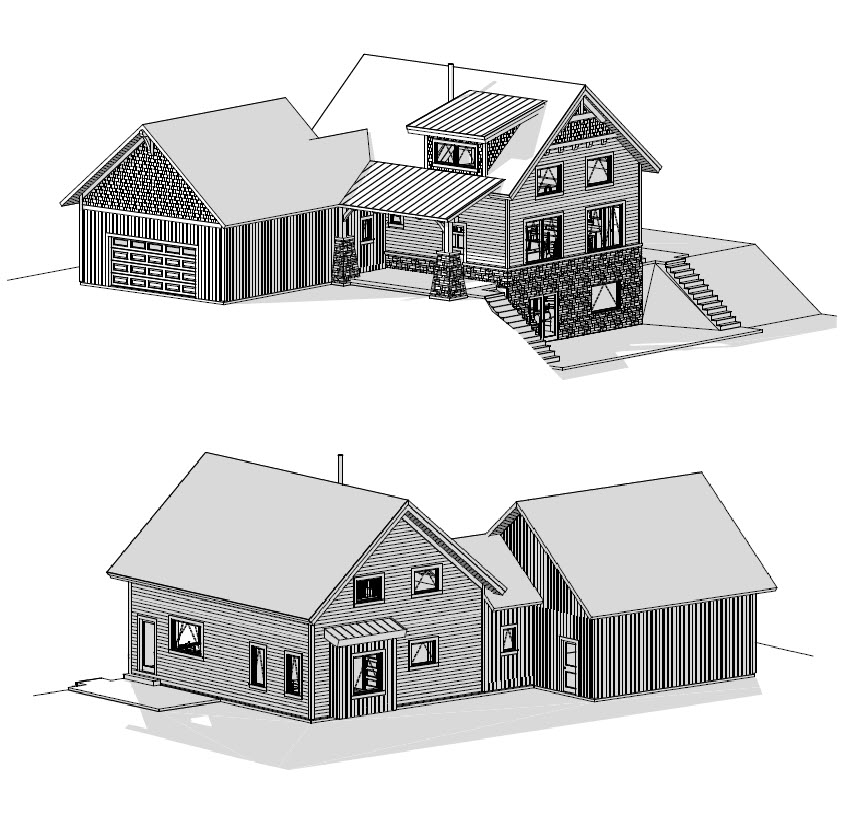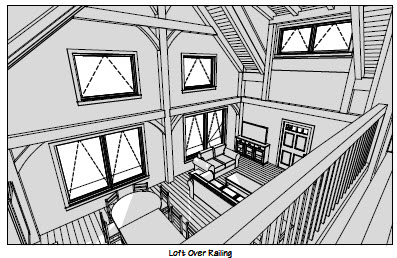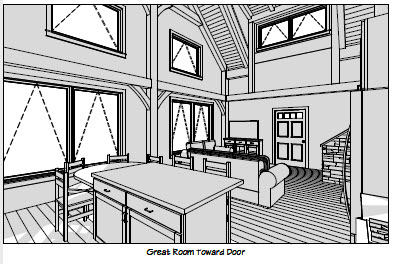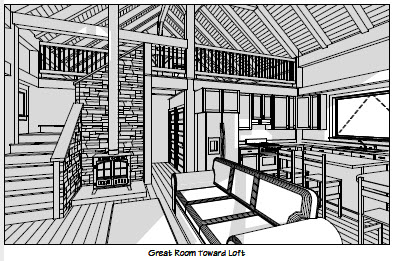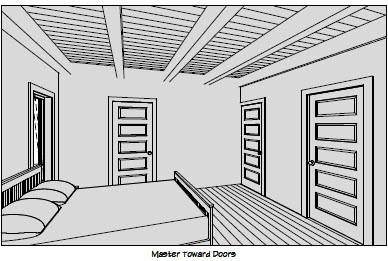 Custom Timber Frame  | Northwoods Retreat Builders
The home site is on the Wisconsin River in northern Wisconsin, not far from Rhinelander.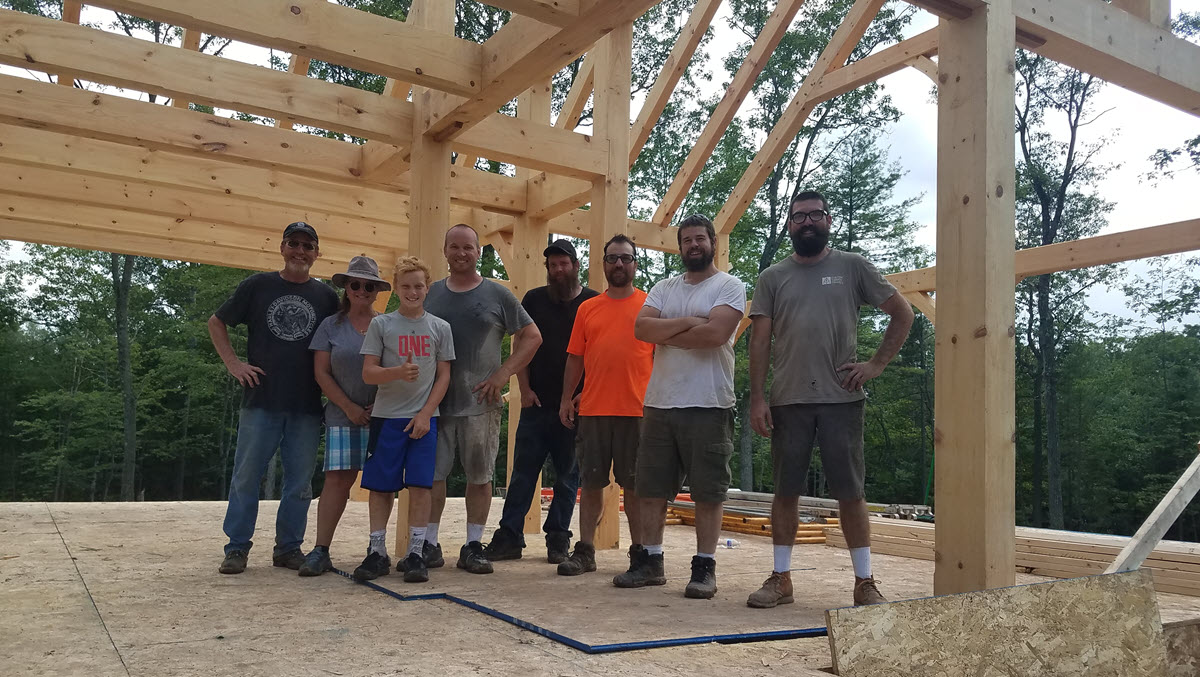 The Timber Frame
This home is framed with white pine timbers with hand cut joinery. The foundation is an Insulated Concrete Foundation (ICF) and the enclosed wall panels are Structural Insulated Panels (SIPS) from Enercept.
Contractor Partner
Working a local contractor for installation assistance is key for a project like this. For the third time, we worked with Ryan and crew from Ryan Larson Construction. They are experienced timber framers and can work with our team to "raise a barn" in a day. We're excited to see the finished project reveal.
About Timber Frame Homes
A northwoods timber frame home can be the jumping off point for so many things including:
Family Gatherings
Fishing Weekends
Silent Sport Adventures
Winter Relaxing
Natural Areas
In addition to custom northwoods home building, we've been fortunate to create Timber Frame Man Caves, Hunting Retreats, Pergolas and Hobby Buildings. We travel throughout the upper Midwest including Wisconsin, Illinois, Michigan, and Minnesota and across the country on occasion. Let's embark on a building experience together.